The Great Outdoors in Brisbane's North
Brisbane is a huge city with much in the way of entertainment on offer. There has been plenty said about how much the art scene and cafe culture has grown in the past two decades but what about all the outdoor adventures it has always had for us to enjoy. Here is a list of four outdoor activities close to home in Brisbane's North that you can try for yourself; Do one each weekend and call it Adventure Month! It will motivate you to get out of bed on Saturday mornings.
Weekend 1 – Mountain Biking, Bunyaville Conservation Park
Let's start with Bunyaville Conservation Park. Although there are plenty of parking places, you can also choose to get the train to Ferny Grove Station with your mountain bike, so long as it's on the last carriage it's ok. It only took 10 minutes of pedalling from the station. But you can go slower and take your time, this weekend should be about the journey as much as the destination. The pedal to the top will probably prove to be the most physically challenging section. The scenery, however, is amazing and it should help to keep you going. As soon as you burn off some lactic acid, the old legs will feel better again. Once at the top, you can take a small break, have a drink and walk around the summit. You should take the time to enjoy the view now that the hard work has been done. The descent is next. If you never tried this before, make sure you start slow and don't wait till it's too late to slam the breaks – there are some tricky curves towards the end. The Sewage Break trail is relatively smooth, but it does have some biggish roots protruding out of it and a few loose rocks to be aware of. Make sure to bring the speed right down for those parts. If you are to complete Adventure Month! in four weekends you have a busy month ahead and you want to stay healthy.
Weekend 2 – Bushwalk, Clear Mountain Conservation Park
There are no shortages of great places to go for a bushwalk in Brisbane's North. One of the most beautiful ones is One Mile Creek Loop in Clear Mountain Conservation Park. It is just shy of five kilometres from start to end. Parking is super easy and shady. There are plenty of uphill sections that can give your quads a nice workout but aside from that, it is not very physically demanding. For this bushwalk, leisure is the order of the day. One point to keep in mind is that pets are not allowed, which makes sense for a mountain bike track. You might be surprised by the fact that there are no signs to point the correct path but you can still find your way with relative ease. If you want to venture out more than five kilometres, take a map and so you can feel confident in venturing out to some of the adjoining paths. This way the map is there to help should you become confused along the way. Some other extras that you might want to bring are water, a snack and of course, your phone- just in case! Exercise, sunshine and fresh air are the best way to start the weekend and Clear Mountain has it all.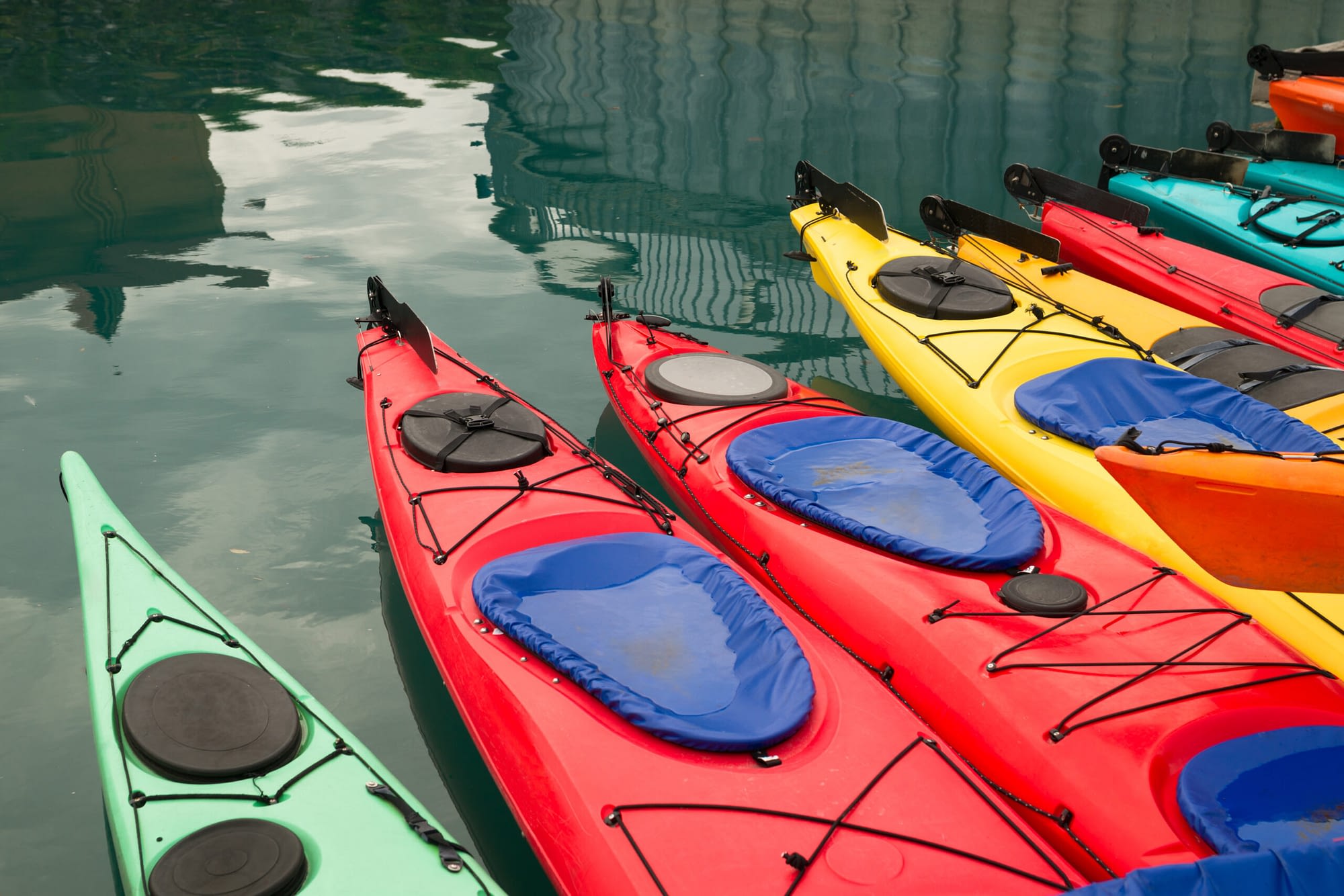 Weekend 3 – Kayak, Lake Samsonvale
This brings us to the halfway mark in Adventure Month! If you made it this far, not only are you sticking to your goal, you are also getting to know exactly how much Brisbane's Northside has to offer in the way of outdoor activities. Soon you will feel like a real local. One that can, not only tell people where to visit but also give them insider's tips about each recommendation. By this stage, you might be ready to take it up a notch. If this is the case, a kayak session around Lake Samsonvale might be just what the doctor ordered. But first, a quick revision of the major safety points to keep in mind is important; here is the easy to follow list that I read before heading out.
Lake Samsonvale Water Sports Association has developed 4.5 hectares that are perfect for beginner kayakers. There is a good mix of beginner and experienced water enthusiasts down at the lake every weekend. It's a small but friendly and helpful community that will welcome you with open arms. If you have never kayaked before you should know that you need to be careful with your balance, making sure you are up straight while maneuvering. The actual paddling does take some getting used to, but within 30 minutes, most people feel confident enough to start enjoying the experience.
Weekend 4 – Walk on the beach, Scarborough Beach
Most people don't think of Brisbane as a city with great beaches to visit. Often Brisbanites point to the Gold Coast or the Sunshine Coast as the best places to go if you are looking for a day at the beach. But this is not true, of course, there are great beaches in Brisbane! Brisbane's Northside, in particular, has some amazing spots that sometimes we take for granted. The Redcliffe Peninsula has a beautiful row of little bay beaches. Of these, Scarborough Beach is the best. So for the fourth and final weekend of Adventure Month! you can get your feet wet. A walk on Scarborough Beach is the perfect way to unwind after a long work week. Take in the sea breeze and relax, after a while, you will feel like you are far from home and on a holiday. Across the road, there is a little shopping village with a couple of cafes and a fish shop with fresh produce. Take some home and continue the holiday feeling for a little longer.
So there you have it, Adventure Month! in Brisbane's Northside. Mountain, bush, lake and beach; all a stone throw away from home. Why not make your own list of outdoor activities and share them to help grow our community.