Transitioning from an owner-occupied residence to investment property is a big step. It's time to put your renter's hat on!
Preparing your property for the rental market isn't just about aesthetics. Yes, it needs to be properly cleaned and well presented to ensure you get a good return on your investment, but to take your responsibilities as a landlord seriously, you need to drill down a bit further than the polished floorboards.
You can guarantee that all the potential renters out there will be asking themselves some important questions before they sign off on a tenancy agreement like, 'Is this property well maintained and secure?' and 'Is the property compliant with the latest laws when it comes to plumbing and electrical wiring?'
So, as someone who's wanting to rent out their property, you should ask yourself the same questions before putting your house or unit on the market for inspection.
Here are 10 tips to help you on your way to getting the perfect tenant for your property…
Cleaning the property – inside and out!
Continually ask yourself this when you're preparing your property for inspection. 'Would you rent your property?'
The key is to make your home feel like a home and to stand out from your competitors. When the property looks cared for and loved it will attract tenants who will also care for and love it as their own home. Similarly, if you don't look after your property, your tenants won't either.
Clean walls, remove cobwebs and make sure there's no mould on ceilings. If scuff marks aren't removable you may want to consider painting to give your place a nice, fresh, inexpensive makeover.
Clean light fittings, exhaust vents and fan covers if dusty and dirty (removing dead insects), ceiling fans, skirtings, doors and doorways, windows (inside and out, along sills and runners), flyscreens and screen doors (again, don't forget the outside!
No one likes a greasy kitchen so make sure stoves, stove tops, drip trays, racks and the entire over is cleaned properly – including the kitchen rangehood.
Bathrooms, toilets and laundries are other key areas to make sure are clean and mould free – sinks, mirrors, vanities, drawers, shower recess, glass screen, wall tiles, toilet cistern, seat, bowl and skirting tiles around the toilet. Clean the tiling and grouting as these can get grimy over time. Oh and don't forget to leave the sink and bath plugs!
Wash any curtains which are machine washable and consider dry cleaning any others. If you have venetian blinds, clean the slats and if have vertical blinds, give them a wipe down
Floors need to be mopped and washed or steamed if needed and don't forget to get into the corners and skirtings! Carpets should be professionally cleaned to ensure proper deep cleaning for your tenant. It also ensures a greater chance of the carpets being left in an optimal condition when they move out!
Don't forget the outside. Make sure your garden is presentable and well maintained and the exterior of the property is clean and rubbish free!
Some other things to remember…
So your property looks great! But remember, it's what's on the inside that counts so you need to make sure your property is compliant with the latest regulations.
Safety first! Make sure your property is adequately secured and your fencing complies with local regulations, particularly if you have a pool. Check all locks are in working order and keys are provided for all available locks.
By law, every rental property in Australia must be fitted with electrical safety switches which automatically turn off your power. Review your installation and make sure it's compliant with the latest codes.
Check your plumbing to make sure all your taps and hot water systems work and don't leak. If you can, install water-saving taps and showerheads.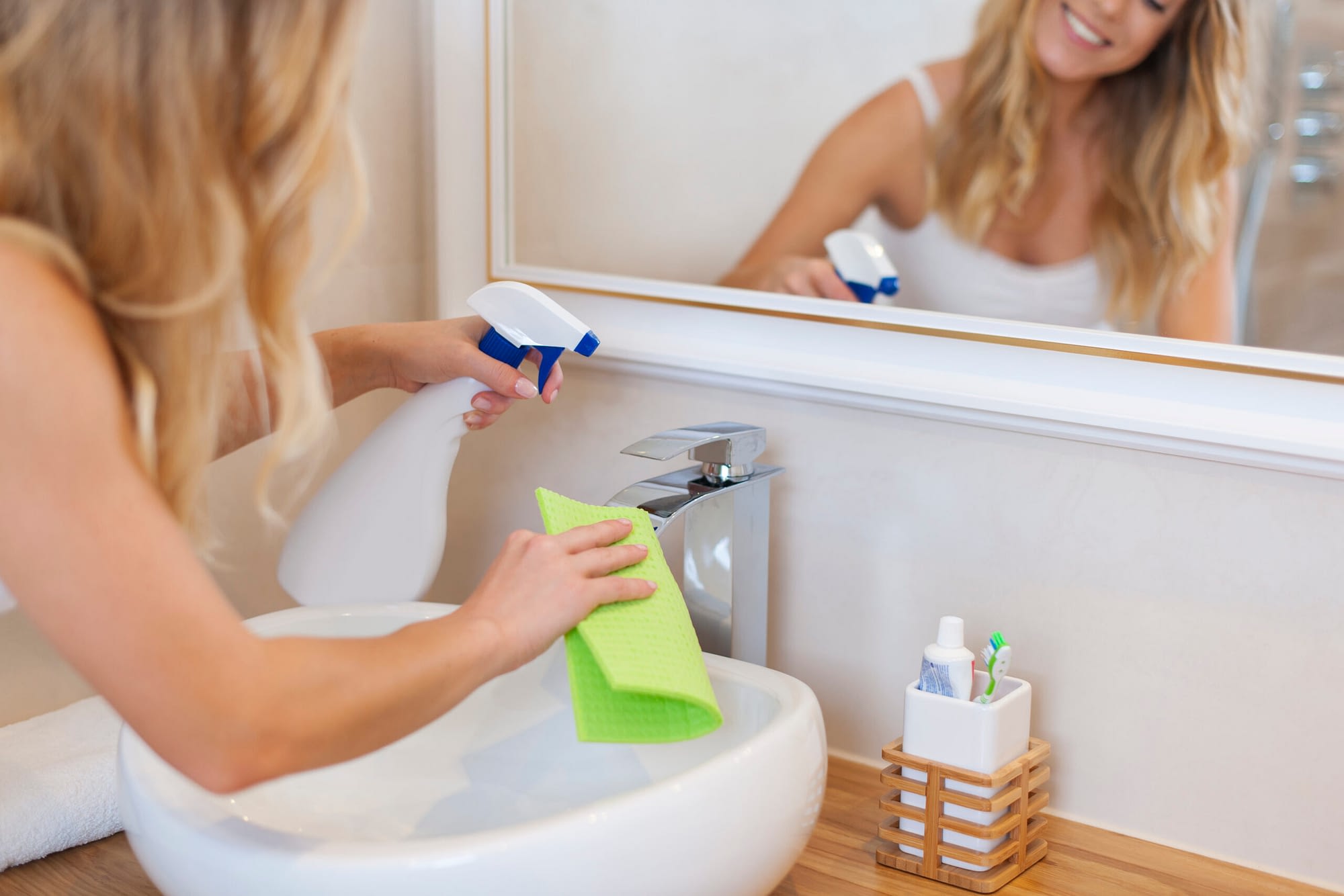 What should you pay for and what can you do yourself?
It's definitely worth paying for:
Carpet cleaning.
Pest control services.
Air-conditioning or heating system service.
It's sometimes worth paying for:
Professional steam-cleaning of blinds/curtains.
Extensive landscaping.
Cleaning gutters.
General maintenance and repairs.
Big paint jobs.
No need to pay for unless you're cashed up and can't be bothered with DIY:
General cleaning.
Small paint jobs.
Small repairs.

Anything else?
Don't be afraid to spend money to make your property more rent ready. You can claim it all back at tax time and it might save you money in the long run.
It's up to you how much time and money you want or have to invest and will also depend on how competitive the market is at the time your wanting to rent out your property.
You may not need to invest much money or time at all but if you're trying to rent in a competitive market it might be worth making a small investment at the outset. Build it and they will come, right? Put in the hard work now to attract renters which will reduce vacancy time, mitigate future maintenance costs and keep your investment mobilised.
A couple of other big factors to consider are if you are going to allow smokers to rent your property or those who have/want pets. If you are leaning towards allowing pets make sure your backyard is fully fenced to cater for dogs.
Finally, consider adding Landlord's Insurance to your home and contents insurance policy. This will cover specialised items like loss of rent or damage caused by tenants.
Good luck! And remember, the property management team at Linzen is here for you if you have any questions you need answering.