Is Becoming a Landlord for You?
So, you're about to become a landlord. What's the big deal? You get someone to move in, take money from them for rent and there you have it! You're a landlord!
Well, strap in as you could be in for a bumpy ride! Not to disparage the idea of renting out your house or unit, but you should also be aware of the challenges you may come up against before you make any big decisions.
Challenge accepted!
First of all, you need to invest time, effort and sometimes cash into getting your property rent-ready and onto the market for inspection. Rinse and repeat this step every time a tenant vacates. This step usually requires a bit more than a quick sweep and mop. Think security, maintenance and compliance. Check out our blog Is Your Property Rent-Ready? to find out what exactly is involved here.
There may be some other challenges you encounter along the way.
Here are five common pitfalls of being a landlord…
Challenge #1 – Finding the Right Tenant for You
Once your property is ready to hit the market the real fun begins! While you could source your prospective tenants quickly and cheaply via a variety of internet sites, you might not find the class of tenant you'd prefer to reside in your rental property. Online marketing with professional photography and running credit and background checks on tenants will cost you, but worth it in the long run, if you find a responsible tenant who wants to sign a long lease with you.
Engaging a property manager takes the hassle out of this search, as they will take care of all the marketing, inspections, vetting processes and tenancy agreements on your behalf.
Read our Property Management Brochure for more information and what's involved in hiring a Linzen Property Manager to work with you.
Challenge #2 – Property-Related Issues
Beware! These types of issues can occur at any time of the day or night!
Be prepared to take calls on your weekends, evenings and holidays if something goes awry with your rental property. Be it a blocked pipe, leaking vanity, broken garage door or other electrical issues, you'll need to have a contractor attend to the maintenance issue immediately. This can be costly depending on what the issue is and of course when it happens. Public holiday callouts can cost a bomb!
With a property manager, you'll have 24/7 maintenance available no matter where you are or what you're doing. Of course, maintenance fees will be an additional charge to your property manager fees but you can guarantee that you're receiving the most efficient and cost-effective service at your property, no matter how big or small the issue.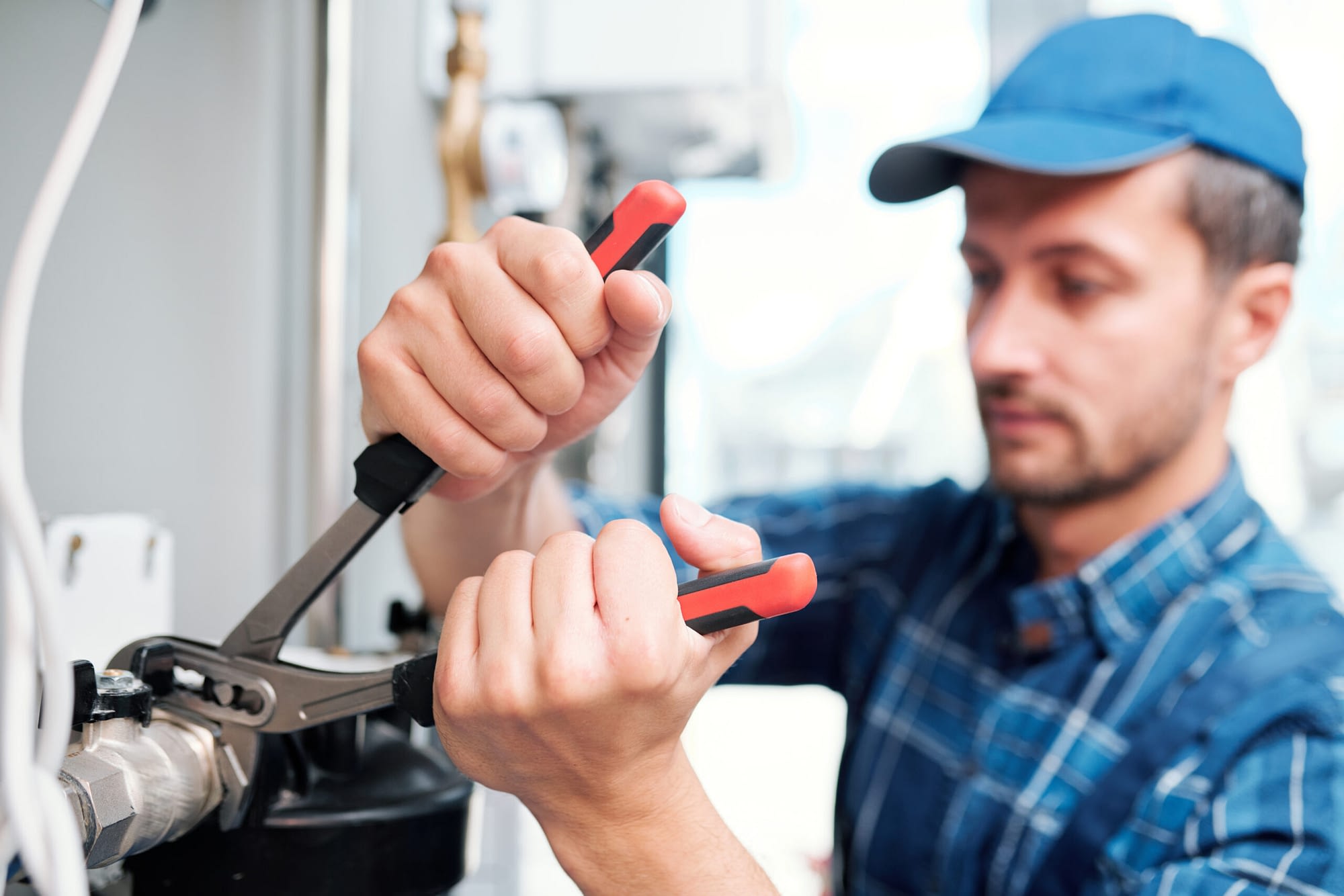 Challenge #3 – Tenancy Issues
Even landlords with years of experience will tell you that seemingly good tenants can turn bad.
Chasing up rental arrears and dealing with demanding occupants are just a couple of stresses you might encounter as a landlord. Damage to property is a big one you need to think about as this could have a far-reaching impact on your ability to re-lease your rental when your 'bad tenants' move out.
While property managers can take care of the day-day-day tenancy issues like following up on unpaid rental monies and managing complaints, you should think about taking out landlord's insurance – not part of your homeowner's insurance policy – to cover yourself in the case that costly repairs need to be carried out which have occurred at the hands of said 'bad tenant'.
Challenge #4 – Maintenance Issues
Think bigger than a leaky pipe, blocked toilet or general wear and tear. New appliances cost hundreds of dollars, not including installation, and big-ticket maintenance items like a new roof can run into the thousands.
By carrying out regular annual maintenance on your property, you will minimise the risk of minor repairs turning into major and expensive jobs. It's also good optics – your tenant will appreciate the work you're putting into the property to keep it up to a certain standard.
Nevertheless, it's important to factor in maintenance when you're budgeting for your investment property as you could find yourself in the red very quickly should a major job arise.
Read our Property Owner's Guide for more tips and tricks to getting your property properly rent ready and keeping up appearances.
Challenge #5 – Market Volatility
Low-interest rates can lead to a buyer's market which will drive house prices up but rental demand down. In this situation, you may need to lower your rent to remain competitive in the market which could see your bottom line take a hit. Unfortunately, we have no control over interest rates, but if you do have a mortgage, try and negotiate the most competitive rate you can with your lender.
If you're not too savvy with current property market trends, your property manager will be able to guide you through the process of adjusting your rent in accordance with the local market and help you make an informed decision.
To make money, or not to make money
Rental properties can be a great source of income but admittedly, it requires a lot of work and sometimes, the property market itself can turn on you in the blink of an eye.
Returning a profit is not impossible, but it requires a well-thought-out plan.
You could consider a number of options like live-in, where you share the space with a tenant and be an onsite manager or make 'landlording' your permanent career path and do most of the work yourself. This is a definite lifestyle choice that would really need you to be on a fairly positive financial footing, to begin with.
At the end of the day, you need to decide if you have the time, money and energy to pour into this endeavour in order for it to be a profitable exercise in the long term.
Just be prepared for the bumps in the road. You can always hire a property manager to take on the bulk of the responsibilities, but of course, it's an added cost.
As a starting point, it might be a good idea to ask yourself 'What kind of landlord do I want to be?' All in for maximum profit? Or just ease in for the experience with the guidance of a property manager to guide you through the minefield of landlord labours? Up to you! Best of luck!
Call the Property Management team at Linzen to have a chat today!