In the market to purchase a property? Exciting times ahead. So many choices lie ahead of you; location, size, pool or no pool, local attractions and amenities, distance to transport….and the list goes on.
Then there's that little matter of finance. Not quite as exciting, but absolutely necessary unless you have a few hundred thousand dollars lying about in a forgotten bank account!
Getting financing can be a daunting task and one that many people wonder, what comes first? Do you go about finding the property you want and then apply for finance? Or do you do the hard yards first? Identify your budget, find a lender and seek pre-approval before you find your perfect property?
Let's go with the latter!
You can save a lot of time and effort by ensuring that you're first and foremost eligible to borrow money before you undertake hours and hours of house hunting. Bottom line, don't leave anything to chance!
Let us take you through our 7-step best practice process which should see you nail it the first time around.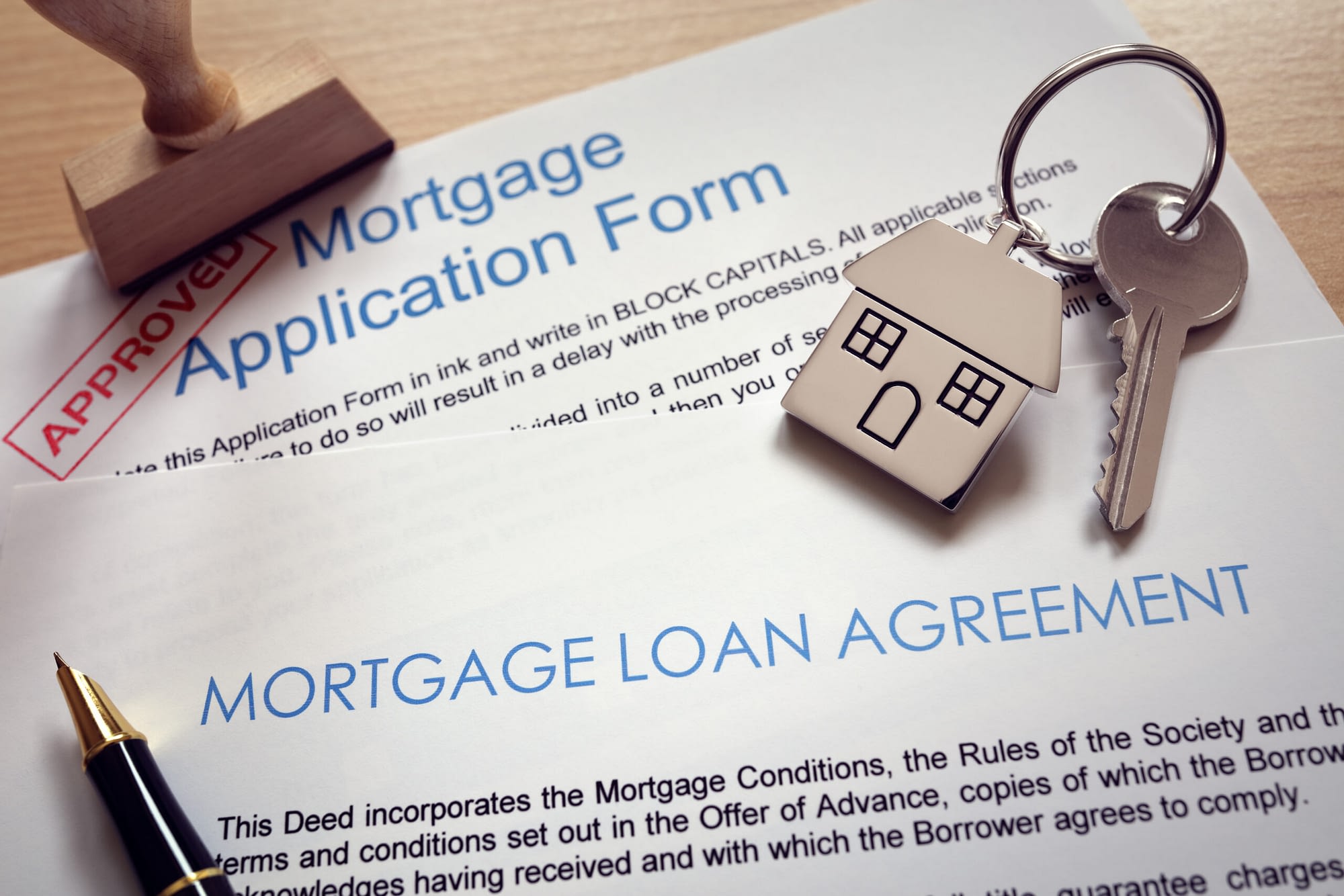 1. Finances first
To reiterate, make sure you're going to be able to access the funds you need to put a deposit down. It would be devastating to find out after you've made an offer that you basically failed your financial assessment, so arranging finance before finding the perfect property will put you in a positive position when the time comes to get serious.
This will put you in good stead with the sellers as they'll be looking for an expedient settlement, so someone who has their finances in order will potentially put you at the top of the applicant list.
2. Hire a mortgage broker
This can also help you with the first step in preparing for your mortgage application. With so many steps involved in the mortgage application process, a mortgage broker will be able help you prioritise and support you in your journey to home ownership.
Some more benefits include:
Mortgage brokers have access to a wide range of major banks and lenders.
Discern your eligibility for grants such as the First Home Buyers Grant.- Your broker will oversee your application from submission to settlement.
Your approvals will be a lot more seamless than if you approach the bank directly.
You might think you're a good negotiator, but a mortgage broker will yield more power to act on your behalf and get you the best rate possible.
3. Sign this, sign that, check this, check that
Once you've got yourself a broker and chosen the loan that suits you best, there will be a seemingly endless procession of forms, documents and paperwork that will need to be filed, filled out and verified to get your application underway in earnest.
When the lender receives your application, they will assess the loan, run all their necessary checks and balances and hopefully provide their pre-approval or conditional approval. This is not a full approval, but it means you've ticked most of the bank's boxes when it comes to their lending policies.
This phase can last up to three months, which is a good amount of time for you to find your perfect home – if you haven't already set your sights on something in your price range!
Key insight:
Word of warning though. Don't sign any sale contracts or make any deposits during this phase. Let them know your application has been pre-approved and wait for form approval.
During this phase, a property valuation may be carried out, particularly for high-risk applications, but to make sure there isn't anything out of the ordinary that could impact the purchase.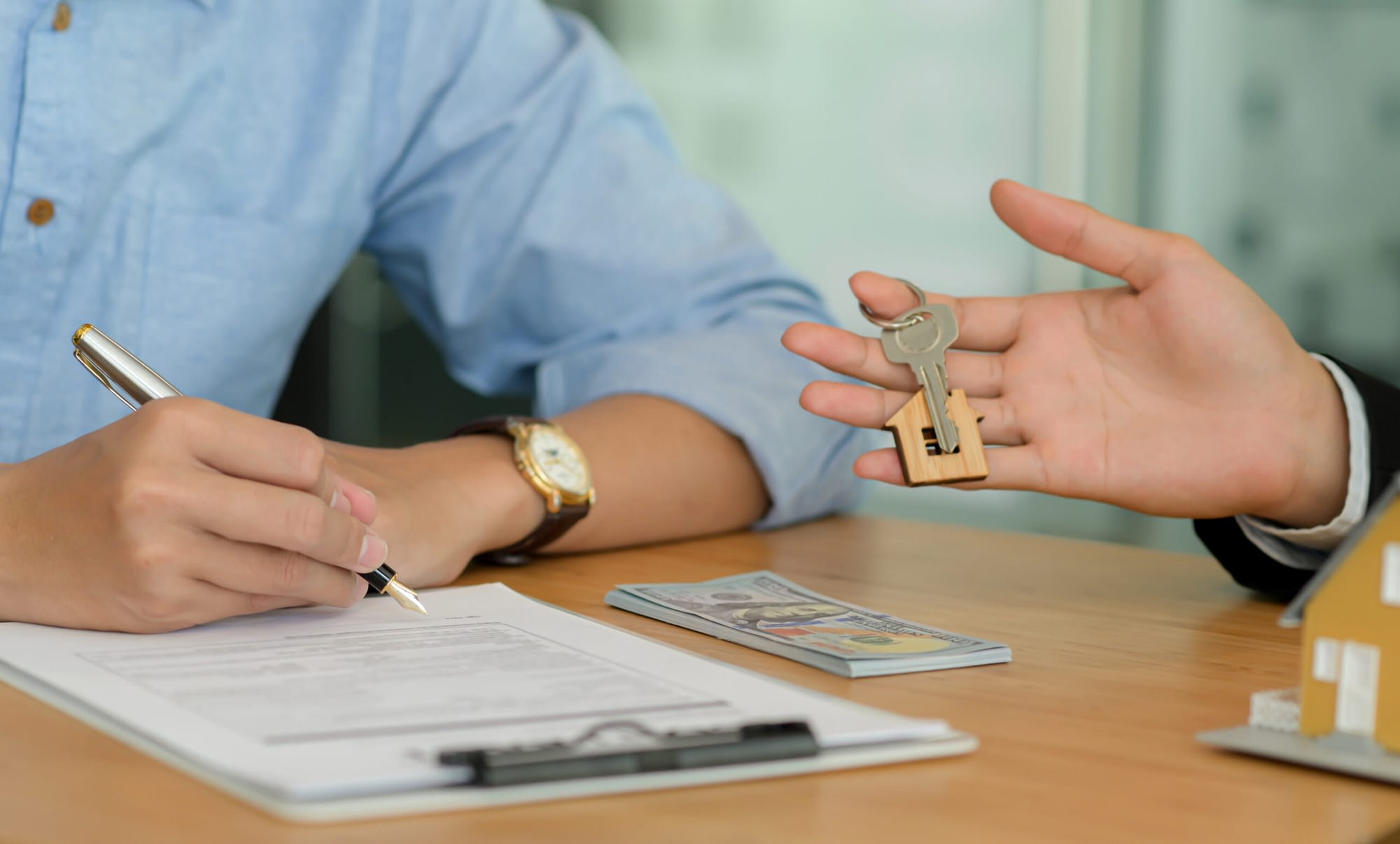 4. Congratulations! Your loan has been approved!
Unconditional approval or formal approval happens when the bank gives their tick of approval for you to borrow from them.
Time to celebrate? Almost. They may request further documentation if you're borrowing more than three quarters of the property value. Otherwise, once your loan has been formally approved, you'll receive a contract to sign in acceptance of their offer.
At this point, it's a good idea to engage the services of a solicitor or a conveyancer to go through the contract with you. Once you've signed the loan contact, your mortgage broker will return it to the lender along with any outstanding documentation and voila! You're (almost) there with your approvals! And if you haven't already found your perfect home, now is the time to begin house hunting in earnest!
5. After your offer has been accepted
It's important to remember that you and the vendor aren't locked in to any deal until contracts have been exchanged. This is the Contract of Sale, which legalises the terms and conditions of the sale including important details like the price and settlement date.
So once you've found a place, make sure these documents exchange hands to avoid being gazumped by a third party player. Yes, gazumping is a thing! To avoid your chosen property being sold out from underneath you due to it only being verbalised, get your contracts reviewed and legalised as soon as possible to make sure you can seal the deal – officially!
The contract of sale should also contain the following documents:
Property title
General terms and conditions
Local planning certificates
Sewerage diagram
Inclusions and special conditions
Also, make sure you carry out all your necessary inspections like building and pest and get your solicitor to confirm that there are no nasty surprises buried in the seller's past that may come out to bite you! You don't want to inherit any illegal renovations that have been carried out by any previous owners or any other dodgy dealings. Bottom line, make sure it's all above board!
6. Shake on it
Once you've exchanged contracts the cooling off period starts and ends about five business days later. You can withdraw from the sale during this period, but it will usually cost you about a quarter of the purchase price to do so, so it's best to make sure you're sure before signing any contracts!
7. It's settled!
You're one step closer to home ownership status, but it's not time to book in the removals just yet.
The settlement period lasts about six weeks from the contract exchange but could take even longer.
Prior to this, you need to sort out your insurance, sign your mortgage documents, pay the balance of the purchase price and pay your stamp duty (where necessary).
On the date of settlement, take a final walkthrough of the property with your agent and make sure your property is in the state that you remembered when signing the contract and ensure the tenants have or are vacating as instructed.
Once the agent has handed over the keys, then you can breathe a sigh of relief! The property is now yours! Now you can properly toast your new homeowner status!
Some FAQs:
How will my mortgage broker provide ongoing support after settlement?
Long after the ink has dried on all the applications and you're well and truly settled in your home, mortgage brokers will be able to help guide you with reviewing your interest rate.
How long does a loan application take?
This is a bit like answering the 'How long is a piece of string' question, but here are some timelines to note. Obviously, the time a loan application takes to finalise will vary between borrowers, depending on the complexity of their application. But here goes…
Once a broker has received your documents, they will recommend the right lender for you as soon as possible.
When the lender receives the loan application, it can take up to two weeks to complete the conditional approval.
A valuation can take up to one week to conduct.
Formal approval can take up to one week.
A two-week cooling-off period is usually built into the contract as well.
What documents will I need to provide?
Payslips
Account statements
Asset documents
Expenses – car loans, credit cards etc
Certified Identity Documents
Give us a call at Linzen Real Estate on 1300 766 261 for help with making the journey to buying your dream home as simple and enjoyable as possible.